VEGA & Orange
STRATEGIC
BRAND BUILDING
WORKSHOP
-- For Professionals Only --
FOR THE FIRST TIME EVER IN NIGERIA
AFRICA'S TOP BRAND MANAGEMENT SCHOOLS COME TOGETHER
Orange Academy in collaboration with Vega, School of Brand Leadership, South Africa will be organizing a brand workshop with a major focus on strategic brand building, the challenges brands face and building relationships.
The aim of this workshop is to take Leading Edge Brands and Marketers to the Next Level.
This is going to be an hands-on application of tools and models with strategic brand building and specifically with a view to building meaningful brands with Depth weight in terms of their identity system.
This will answer crucial and vital questions such as;
Why does your brand matter?
What unique and meaningful purpose does it serve in the marketplace?
Speakers
CARLA ENSLIN
CARLA ENSLIN National Academic Navigator Vega, School of Brand Leadership
Carla is one of the founding members of Vega School of Brand Leadership, Head of Strategy and heads the national team of Navigators (lecturers) across 4 campuses. Vega's purpose is to graduate a new breed of brand innovators and creative communicators. In this space Carla's passion is to navigate students in brand identity development and creative strategic thinking.
Carla is also visiting lecturer at the University of Cape Town's Graduate School of Business and publishes, presents and consults on brand identity design, concept development and contact strategy. Carla focused her doctoral research on the potential of alternative points of brand contact in breaking industry and category norms. She received her doctorate from the Faculty of Economic and Management Sciences at the University of Pretoria.
Lampe Omoyele Marketing Guru and Immediate Past MD of Nielsen West Africa Orange Academy Board Member
Lampe Omoyele is a respected business leader with over 25 years' experience gained in top multinational companies in markets across Africa. He brings a deep understanding of marketplace dynamics across fast moving consumer goods (FMCG), retail and telecommunication industries.
Lampe has held numerous leadership positions such as marketing director roles at Cadbury, Airtel, PZCussons and Glaxo SmithKline and Managing Director, Nielsen West Africa. He is currently Managing Director, the Lucent Consulting Company.
He is a Fellow, National Institute of Marketing in Nigeria (NIMN); Member, Advertising Practitioners Council of Nigeria (APCON), and served as 2nd Vice-President, Advertisers Association of Nigeria (ADVAN), 2011-2015. A 2008 recipient of the Marketing Society of Kenya's Warrior Award for significant contribution to the development of marketing in Kenya and 2011 recipient of the NIMN's Achievers award, Lampe was conferred with Chartered Marketer (UK) status in 2009.
Mr. Omoyele serves on the board of several companies and not-for-profit organisations, including the Orange Academy, and is an adjunct faculty member of the Pan-Atlantic University, Lagos, Nigeria where he teaches marketing strategy. He is a council member of the Gerson Lehrman Group (GLG), a leading global expert network that provides independent consulting services to business professionals worldwide.
LAMPE OMOYELE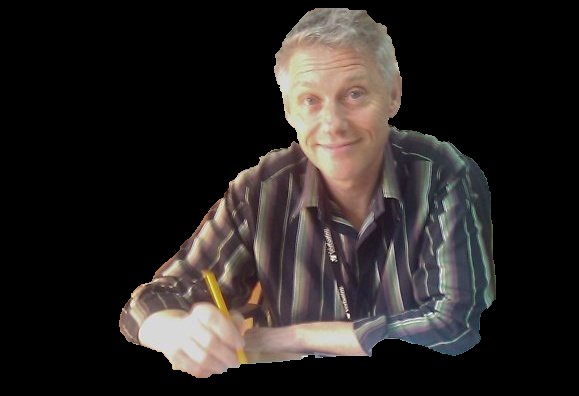 COLLIN MORRIS
COLLIN MORRIS Creative & New Content Director Creative Pitch Doctor – Across Africa
Collin(s) Morris is the 'Creative Pitch Doctor. ' The leader of a startup project team of like minded consultants creating brand strategies that go beyond the"same old – copy cat"​ platforms.
Emphasis is on designing, crafting, linking and leveraging new creative "messaging"​ opp's for Brand conversations within the exploding digital, mobile, app spaces. These then drive footfall to ambient, experiential, real world activations via new message technologies like Beacons, LS location scouting and VR.
He also believes building Brand advocates from the inside – out (eg workforce) is a key emerging trend ready to be harnessed. He has worked as Creative Strategies Director at various agenciesin UK, South Africa and Nigeria including: McCann Erikson, Lowe-Lintas, JWT-LTC, Rosabel Leo Burnett. He has been asked to lecture at: LBS, vega, Deloitte, D&AD and SA Reserve Bank.
DAY 1
Introductions and Ice Breaker
Brand Building In a New Context – (Marketing 3.0)
Relationship Between Business, Brand And Marketing
Purpose And Positioning For A New Marketing World
Practical Exercise
Ways To Break Schema For Marketing
Building A Brand Identity – Practical Exercise
Strategic Brand Leadership And Its Impact On Marketing Management
DAY 2

Recap of session one
Brand Contact Planning – the new marketing communication
Trendspotting and its Relevance to Marketing
Creative content v Creative advertising
Channel planning and media planning
Modern Product Launch
COURSE INFORMATION
Date: New date coming soon
Venue: Golf View Hotels, 12, Gen Adeyinka Adebayo Way, G.R.A. Ikeja Lagos
Time: 8:30am – 4:30pm  FEE: N250,000.00
( 3 participants from the same organization get a 20% discount each)
Certificates will be awarded to every participant by Orange Academy – Vega, School of Brand Leadership