Bolanle Akanbi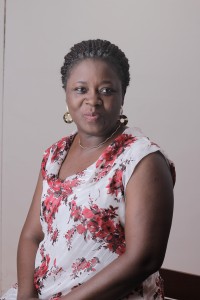 Facilitates BRAND AGENCY MANAGEMENT AND BILLING IBX.
Bolanle Akanbi is a results driven brand management specialist with over 18 years of branding experience handling brands in almost all sectors of the Nigerian economy – financial, Telecoms, FMCG, Health, Education etc. A detail-oriented and excellent communicator, Bolanle did not set out to be in the Marketing communication Industry.
She had her eyes set on Broadcasting – her first love and actually worked at the State (Lagos) owned Broadcasting corporation as a Presenter and Duty Continuity Announcer on EKO FM before the lure of the Advertising world beckoned.
She started her career in Marketing Communications with STB-McCann as an intern and has since worked with other notable Agencies like DDB Lagos and Corporate & Financial Communications Ltd, gradually rising through the ranks by sheer hard work, CAN-Do spirit and passion for the brands she handled.
Proficient in managing relationships – internal and external, Bolanle along with her team has been able to nurture local and global brands such as Johnson & Johnson, Reckitt & Coleman (now Reckitt Benckiser), United Parcel Service (UPS), Econet (now Zain), FCMB, SKYE Bank, WEMA Bank, MoneyGram, Diamond Bank, South African Airways to mention a few.
She presently heads the Account Management unit of Centrespread as Client Service Director. She is an alumnus of Ogun State University (now Olabisi Onabanjo University) and an affiliate member of the prestigious Chartered Institute of Marketing, UK.