VEGA & Orange
STRATEGIC
BRAND BUILDING
WORKSHOP
-- For Professionals Only --
FOR THE FIRST TIME EVER IN NIGERIA
AFRICA'S TOP BRAND MANAGEMENT SCHOOLS COME TOGETHER
Orange Academy in collaboration with Vega, School of Brand Leadership, South Africa will be organizing a brand workshop with a major focus on strategic brand building, the challenges brands face and building relationships.
The aim of this workshop is to take Leading Edge Brands and Marketers to the Next Level.
This is going to be an hands-on application of tools and models with strategic brand building and specifically with a view to building meaningful brands with Depth weight in terms of their identity system.
This will answer crucial and vital questions such as;
Why does your brand matter?
What unique and meaningful purpose does it serve in the marketplace?
Speakers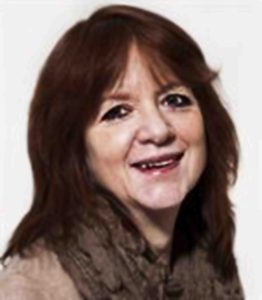 MICHELE VENTER-DAVIES
Michele Venter-Davies
BA LLB FDE MBA
Michele Venter-Davies has been active in the field of Branding and Marketing for many years, as a brand and marketing strategist for a diverse portfolio of brands and NPOs; a consultant; and as a lecturer and facilitator. During the past 10 years at Vega, Michele has lectured students in 3rd year and Honours on the topics of Design Thinking, Innovation, Brand Strategy and Entrepreneurship, and has conducted workshops in these areas for several corporates, schools, entrepreneurial initiatives and NPOs.

She is a conference speaker both locally and internationally and holds a BA. LLB. and an MBA.
Branding is equally important to individuals, young start-ups, entrepreneurial ventures and corporates. Michele is passionate about the role brands, entrepreneurs and social innovators play in the betterment of society and how insightful design thinking facilitates innovative and solution-based brand and business practice, whilst impacting positively on community and society.
LAMPE OMOYELE Marketing Guru, MD 141 Worldwide Ltd and Orange Academy Board Member

Lampe Omoyele is a respected business leader with over 25 years' experience gained in top multinational companies in markets across Africa. He brings a deep understanding of marketplace dynamics across fast moving consumer goods (FMCG), retail and telecommunication industries.
Lampe has held numerous leadership positions such as marketing director roles at Cadbury, Airtel, PZCussons and Glaxo SmithKline and Managing Director, Nielsen West Africa. He is currently Managing Director, the Lucent Consulting Company.
He is a Fellow, National Institute of Marketing in Nigeria (NIMN); Member, Advertising Practitioners Council of Nigeria (APCON), and served as 2nd Vice-President, Advertisers Association of Nigeria (ADVAN), 2011-2015. A 2008 recipient of the Marketing Society of Kenya's Warrior Award for significant contribution to the development of marketing in Kenya and 2011 recipient of the NIMN's Achievers award, Lampe was conferred with Chartered Marketer (UK) status in 2009.
Mr. Omoyele serves on the board of several companies and not-for-profit organisations, including the Orange Academy, and is an adjunct faculty member of the Pan-Atlantic University, Lagos, Nigeria where he teaches marketing strategy. He is a council member of the Gerson Lehrman Group (GLG), a leading global expert network that provides independent consulting services to business professionals worldwide.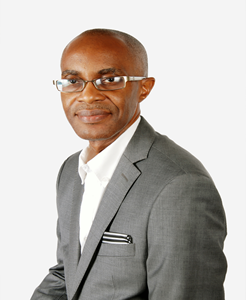 LAMPE OMOYELE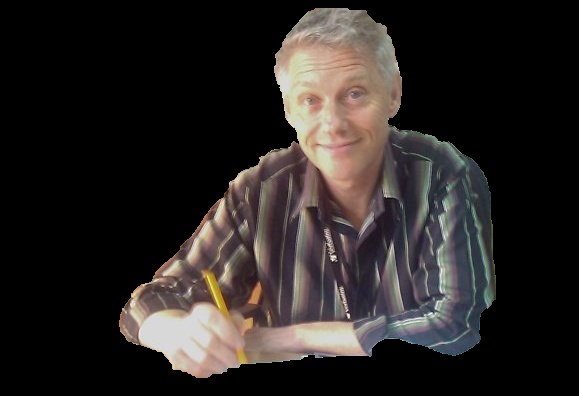 COLLIN MORRIS
COLLIN MORRIS Creative & New Content Director Creative Pitch Doctor – Across Africa
Collin(s) Morris is the 'Creative Pitch Doctor. ' The leader of a startup project team of like minded consultants creating brand strategies that go beyond the"same old – copy cat" platforms.
Emphasis is on designing, crafting, linking and leveraging new creative "messaging" opp's for Brand conversations within the exploding digital, mobile, app spaces. These then drive footfall to ambient, experiential, real world activations via new message technologies like Beacons, LS location scouting and VR.
He also believes building Brand advocates from the inside – out (eg workforce) is a key emerging trend ready to be harnessed. He has worked as Creative Strategies Director at various agenciesin UK, South Africa and Nigeria including: McCann Erikson, Lowe-Lintas, JWT-LTC, Rosabel Leo Burnett. He has been asked to lecture at: LBS, vega, Deloitte, D&AD and SA Reserve Bank.
Innovations in Marketing
Advantages of  creative Ambient marketing
Meaningful brands: the scope and composition
The human-centred designer: a way of understanding (moving inside-out and outside-in)
Co-creation and collaboration – creating and engaging brand communities
The human-centred organisation: building and leading a culture for design thinking
Thinking, doing, testing: diverging and converging
Making thought processes tangible
Managing chaotic collaboration
Developing design thinking skills and skills transfer
Personal challenges and priorities
Action plan for implementation
COURSE INFORMATION
( 3 participants from the same organization get a 20% discount each)
Certificates will be awarded to every participant by Orange Academy – Vega, School of Brand Leadership