Adesola Fakile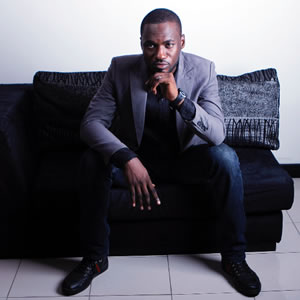 Adesola Fakile is a Creative Technologist who loves to create, design, develop, direct and drive brands to a profitable destination via the possibilities that the fields of digital art and technology offers.
With over 16 years of practically engaging the field of creative technology as well as working on brands such as Ford, Malta Guiness, MTN, Goldberg, Total, Procter & Gamble, Zain and much more, he is constantly driven and on the mission to create and proffer design and technological solutions through critical needs analysis, leading to the materialization of cutting edge aesthetics and interactive works, beneficial to Corporate systems as well as the creative or technical workflow of other professionals.
He is currently the Founder, Lead Designer / Technologist of Megaheadz, Director, Visual Intelligence & Technology of the Lagos International Poetry Festival, A digital Author on Envato's GraphicRiver. A lover of artificial intelligence, anime, paint balling, racing, music, robotics and abstracts. He is always seeking the REALIZATION OF THE IMAGINARY, boldly crossing the crooked bridge between imagination and fruition, bringing to reality, the tangible form of thoughts and ideas.