About Orange Academy
At Orange Academy we believe that brands are more than just products or services; they're narratives that tap into our distinct human idiosyncrasies. As a premier training school for brand experts, we cultivate the skills required to unveil these compelling stories. While strategic planning is essential, our specialized training ensures current and future brand experts can translate these plans into memorable and resonant stories for audiences. We dig deep, understanding the intricate reasons behind consumer choices, whether it's the allure of a chocolate's luxury or the communal appeal of a gym.
Our mission? To empower our students with the tools to unearth and champion a brand's core essence through storytelling. Join us at Orange Academy and craft narratives that truly resonate.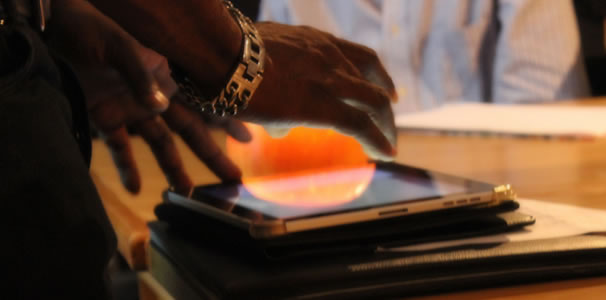 Orange Academy is Africa's 1st practical school of Integrated Brand Experience
Welcome to the community where social innovators, creators, empathic storytellers, and human-centered marketing communicators unite—we call ourselves the "Orange Minds." Our alumni at Orange Academy are not just brand innovators; they are passionate individuals dedicated to making the world more equitable.
The Orange Mind is more than a thinker; it's a doer, understanding the crucial roles we play in enacting positive change and in shaping a world that's more just and fair. Here, we don't just learn the principles of brand storytelling and marketing; we imbibe the essence of empathy and innovation, focusing on creating meaningful impacts. Join the Orange Academy and be a part of a community that's shaping a better tomorrow.
At Orange Academy, we hold space for those restless creative souls yearning to transform the mundane into the magical. Our mission is to harness the innate power of storytelling, allowing our students to craft unforgettable narratives and strategies that not only define brands but also breathe life into them. In a digital age oversaturated with content, the true differentiator is the authenticity and connection a story can create. Our programs dive deep into the intricate art and science of brand storytelling, ensuring every orange mind is equipped to captivate, inspire, and make lasting impressions.
If you're passionate about carving narratives that resonate, about elevating brands beyond mere logos and taglines, Orange Academy is your canvas. Come paint your brand masterpiece with us.
At Orange Academy, we cater to a diverse cohort of enthusiastic learners, each with their unique aspirations and goals. Here's why many choose to take our some of our Integrated Brand Experience programs:
– Discovering Their Storytelling Voice: We provide the tools and guidance necessary for individuals to unearth their unique narrative style, ensuring their stories stand out in a sea of content.
– Finding Their Creative Self: Our immersive curriculum fosters a space where students can dive deep into their innate creativity, unveiling talents they never knew they possessed.
– Refining Brand Narratives: With our expertise in brand storytelling, students learn to sharpen their brand's story, ensuring it resonates deeply and authentically with their target audience.
– Rejuvenating Products & Services: Our courses offer innovative approaches to breathe new life into products and services, ensuring they remain relevant and captivating.
– Making an Impact: In a world starved for genuine connections, we emphasize the art of impactful storytelling, teaching our students how to weave narratives that evoke emotion and inspire action.
– Bridging Digital with Physical: In today's tech-driven world, we underscore the importance of empathy, teaching students to seamlessly intertwine the realms of digital and physical through heartfelt stories and tangible actions.
If you resonate with any of the above, Orange Academy is your next step. Join us and be a part of a transformative learning experience that goes beyond traditional classroom walls, shaping storytellers of tomorrow.
As the world's spotlight increasingly turns to Africa, Orange Academy is at the forefront of encapsulating the continent's creative economy. We're not just a school; we're a movement, revolutionizing the narrative with a unique approach to branding that reflects Africa's vibrant essence through powerful storytelling.
Our Unwavering Mission:
Empower the next generation with the skills and mentorship needed to create global brands
Why Choose Orange Academy?
– Pioneering in Practice: As Africa's trailblazing brand school, we're dedicated to honing minds that resonate both locally and globally.
– First of its Kind: Proudly the first Integrated Brand Experience School in Africa , our emphasis is on curating unforgettable brand stories that deeply connect with people.
– Exponential Growth: What began as a humble 12-student initiative has burgeoned into a thriving community of over 1000 learners and doers.
– Alumni Excellence: With over 1000 alumni making waves in Brand Communications, both within Nigeria and internationally, our pedigree speaks for itself.
– Industry Recognition: Our graduates are highly sought-after, becoming the preferred choice for brand agencies and companies across Nigeria. The Orange Mind has become synonymous with quality, commitment, and innovation.
Dive into a transformative learning journey with us and be part of a growing creative economy globally.