Testimonials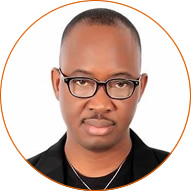 Bruno Oaikhinan
Banker turned hairstylist and lifestyler -Bruno's Place
I learnt that in Orange Academy, if you are gifted you will definitely have something to offer and people will go after you and that is exactly what happened to me.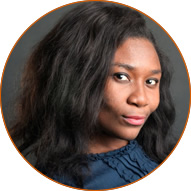 Ofureh Abhulimhen Odigue
Senior Strategist – Chain Reactions Nigeria
Just one weekend at Orange Academy, I discovered my hiddenPotential from two angles of Originality and Creativity as a brand life giver.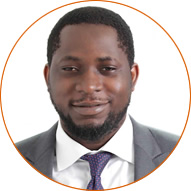 Mobolaji Caxton- Martins
Brands / Innovation Management Specialist, FBN Capital Limited
I came to Orange Academy and realized it was entirely a whole new world. I came and experienced how ideas can be turned into values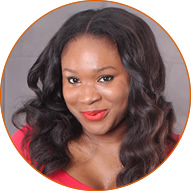 Vivienne Odofin
Regional Area Manager at Distrimarq Global Ltd
Orange Saves me Every day… I cannot watch an AD the same way, colours aren't just colours to me. The experience is the core of every strategy meeting. I find myself lost in discerning the culture of my consumers and brands

Akeem Adetayo Oyalowo
8 years after Orange Academy. I Got retained by the company within weeks of my internship. Been a part of the successes of our brands in that time that gave us positions 1 and 2 in our category. Next up is the rest of West Africa but all of that started with Orange Academy.
Another true story is that the first installment of the fees I paid IBX3 was my masters degree school fees. Nobody understood how stubborn I was. I had a gut feeling. The classes with you, with BayoAdekanbi, Femi Odugbemi early on assured.

Maryam Giwa
You only start living your best life when you understand your purpose, align it with your passion, acquire the skills needed to perfect it, keep practicing till you master it.
As a student of Agricultural extension and rural development, communication and behavioural psychology has always been my favorite part of the whole course of study.
Graduating, I started to get excited about promoting my friends businesses on social media and offline. Core interest started when my sister started @aisha_cosmetics, that was when I knew Brand strategy, communication and development was my thing.
I had the opportunity to kick start my career at @linsonpage, my boss and friend @bomay.mariam saw potentials in me and encouraged me to attend @orangeacademylagos.
God bless my friend, also an orange mind @thedejionime for constantly pushing and guiding me from inception.
I resigned my job July 2017 with the aim of spending the remaining half the year learning and developing myself, I resumed @orangeacademylagos in August, 2017 and it was the best decision of my life.
Tonight, I joined the league of all the orange minds in the world, immersed into greatness.
IBX CERTIFIED!!!.
ALHAMDULILLAH.
Thanks to all the facilitators who impacted knowledge in me and guided me, I'm grateful to you and every other great mind.

Awonusi Bamiyor
In the journey to Self discovery, u need to -:
1. Learn to Turn a deaf ear sometimes to people's opinion concerning your life even if it includes family's –"them go dey alright laslas"
2. Let the Holy Spirit guide your heart
3. Be willing to pay the sacrifice even if it means letting go of your entire NYSC allowee and savings
Thanks for coming to my TED Talk
thanks @orangeacademylagos for shaping me! My success story isn't complete without you in it.