Integrated Brand Experience (IBX)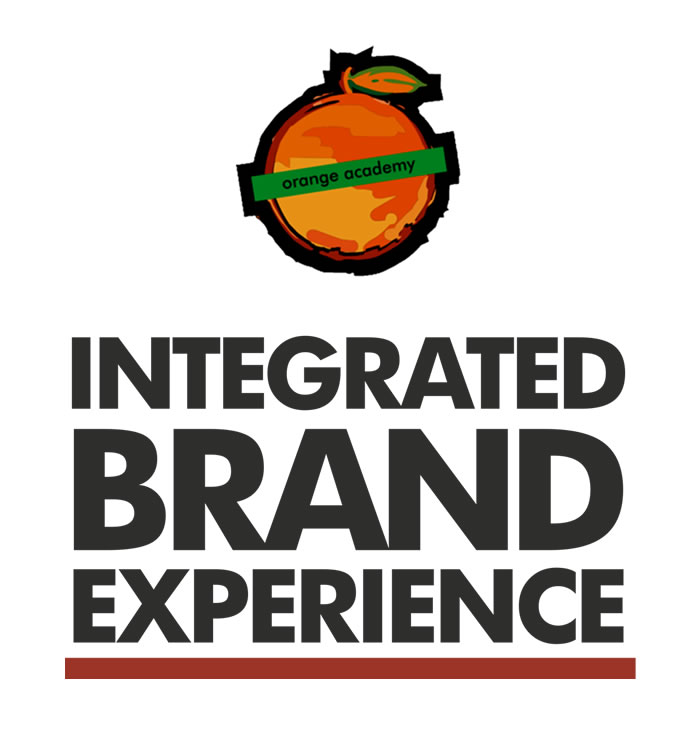 COURSE OVERVIEW
What is IBX?
As machines do more work and algorithms produce more interactions and create content, brands must tell more empathetic human stories.
At Orange Academy, we call this the IBX, Integrated brand experience. We know machines are limited in their ability to understand emotions, tell stories, and connect with humans on a one-on-one basis.
Integrated refers to the cohesive alignment of the brand across all customer interactions. The brand culture and its unique story permeates the customer experience across touchpoints, including advertising, packaging, digital interactions, website design, etc.
IBX teaches you how to create a detailed plan that outlines how these will be delivered across all channels and interactions.
This program will teach you, test you, and stretch your creativity. You will be happy and sad; at times, you will fight humans and the unseen voices in your head.
However, if you can go through the six missions of IBX, you will look back at your journey, buy yourself some bọ̀lè and peanuts, and down them with some cold La Casera and say: I did it! Ready?
Meet The Six IBX Missions
Mission One: Market Research and Problem Definition
Mission Two: Brand Story and Design
Mission Three: PR and Go-To-Market Strategy
Mission Four: Advertising and Creatives
Mission Five: Digital Experience
Mission Six: Social Cause and Personal Branding
How you earn your IBX, 100%
Orange coursework is divided into LOGIC and MAGIC
MAGIC signifies your creative thinking hat. We define creativity as the ability to make connections between existing ideas in a way that is original and useful.
How you use your imagination
How you see things in new ways
How you tell compelling stories
How to compose images
MAGIC = 30 marks
LOGIC signifies your strategic thinking hat
How you organize your thoughts
How you use numbers and data
How you present your thoughts
How you show understanding of problems
How you clarify things so others can understand
LOGIC = 20 marks
Finally, you score for your collaborative work with others. Orange believes no meaningful creative work can be done in the brand marketing communications industry without collaborating with others.
GROUP WORK = 50 marks
ENROLLMENT DETAILS
We aim to be as inclusive as possible, however the following are standard entry requirements for IBX:
A tertiary school certificate, not less than an HND
A scrap book containing your personal story; who you are, what you currently do, why you are enrolling for IBX and your career goals. Your scrap book must be 80% visual (i.e. images and pictures) and 20% verbal (i.e. written words)
A one page summary of a poem by Wole Soyinka
Program Schedule
IBX holds twice a year, the first batch starts in February while the second batch begins in August. Training takes place only on weekends. 10 am to 5 pm on Saturdays and 2 pm to 5 pm on Sundays. The duration of the program is six months, four months of training and two months of optional internship.
The current tuition fee is ₦450,000 only. However, training can be accessed at a discounted fee of ₦405,000 provided tuition is paid in full before training begins.
Payment can also be made in installments, starting with a minimum deposit of ₦200,000 only. Balance payment of ₦250,000 must be made by end of second month in training. Registration fee is ₦3,000 only and non-refundable.
How To Register
Click on the Register button at the bottom of this page
Read course requirements
Fill every necessary information requested in the registration form
Click on Make Payment to complete online registration.
FURTHER INFORMATION
IBX training is currently conducted in-person, but can be moved to a virtual set-up only as circumstances (force majeure) dictate.
All fees paid to the Academy become non-refundable upon the commencement of training.
For further enquiry, please send an email to [email protected] or call 07045863980, 09099672193 and 07064384235
REGISTER OR MAKE MORE INQUIRY