ORANGE COPY AND CONTENT DEPARTMENT (OCCD)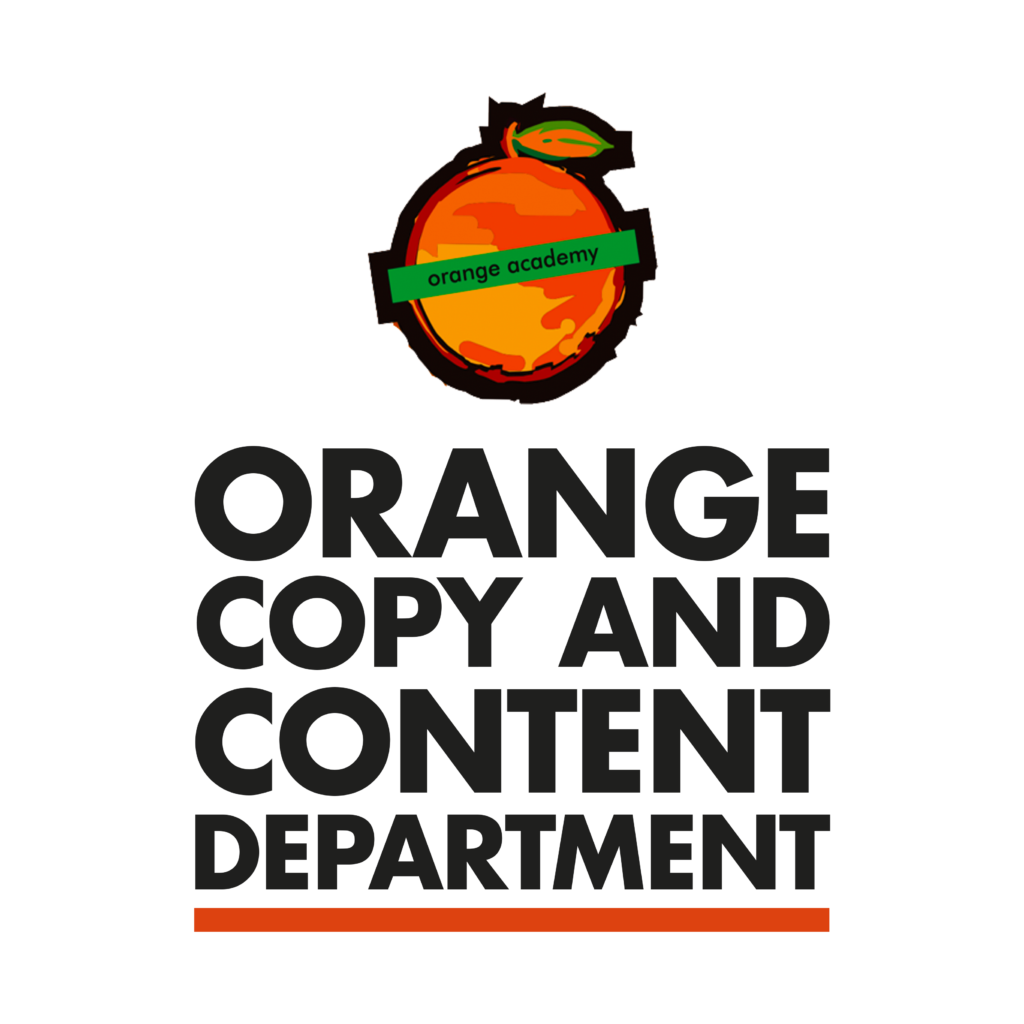 In 1984, a person saw an average 2,000 promotional messages a day, by 2014, it increased to 5,000. Today your prospects are battling for their sanity by consciously and aggressively filtering out promotional messages. Why not try a more subtle approach?
The case for content marketing
Relatively new in Nigeria, content marketing which is a covert promotional strategy is a marketing technique of creating and distributing valuable, relevant and consistent content to attract and acquire a clearly defined audience which in turn drives profitable action.
Research shows that businesses with blogs get 126% more lead growth than businesses without blogs this is because an estimated 77% of internet users read blogs. Also content marketing rakes in conversion rates six times higher than other methods, it is affordable to deploy and content creation is an effective SEO technique. Again, websites with updated blog content have 434% more search engine-indexed pages than those that don't publish and businesses publishing 16-plus posts a month get almost 3.5 times more traffic than businesses publishing zero to four articles monthly.
At Orange copy and content department, we teach the art of engaging and compelling storytelling and we have recently updated our copy course to include content marketing. Some of the topics we will be covering in this section include
• The concept of otherness
• Digging deep
• Style is the man
• In search of originality and authenticity
Long-form Content
• Thought leadership
• Blogging
Visual content
• Infographics
• Photography as a tool of storytelling
• Creating short Videos for online
This is in addition to our Copy course which is outlined thus:
• Nothingness (Blank White sh*t)
• Stupid knows the answers
• Ideation and writing (Press Radio, TV and online)
• Art Direction for writers
• Randomness and Presentations
• Copywriting for Digital platforms
• Portfolio Setup
• Project Showcase
• Content Creation
• Blogging
The end product of our trainings will be knowledge acquired and put to use consistently in form of content curation, content creation and storytelling. More importantly, our trainees will be taught to invest in unique thinking which will help activate their otherness perspective and give them a differentiated and more creative orientation in their content creation endeavours. This will make their content stand out, create visibility and drive traffic which will in turn translate to profitable action for the organization.
We look forward to hosting you.