Bamigbaiye-Elatuyi Omotola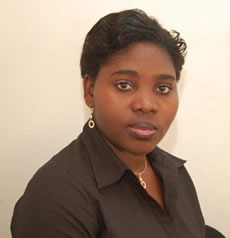 Mrs. Bamigbaiye-Elatuyi Omotola is the Marketing & activations Lead, West Africa and Marketing Manager Home care Nigeria for Reckitt Benkiser Nigeria Ltd. With a Doctorate in view from ISM France, she has an M.Sc in Marketing and a first degree in Insurance both from the University of Lagos.
Her career started as an underwriting assistant with Aiico Insurance Plc from where she moved in to the banking sector with Enterprise Bank as the Strategic Planning Officer with progress unto becoming the Branch Marketing Coordinator. Then she diversified her experience into Manufacturing when she joined Cadbury Kraft (Mondelez) Nigeria as the Category Manager Innovation beverages, where she landed breakout and breakthrough innovations to sustain category growth and leadership.
From the cut and thrust of Manufacturing, she moved back to Skye Bank in customer Service where she gained valuable experience that became very instrumental in her career development when she joined Wema Bank afterwards to set up the Customer Experience Management Unit.
Her diversified experience in previous roles made her versatile and a choice candidate when she joined Unilever Nigeria Plc. With a go-to-market- mindset she has brilliantly executed the introduction to trade plans across key categories as the Head, Shopper and Customer Marketing sequel to her stint in the GULF (Dubai, Qatar, Oman, Bahrain, Kuwait) as a customer Marketing Manager and back in Nigeria to become the functional lead for Trade Category Management.
Currently she leads the Marketing and Activations team for West Africa to deliver Direct Consumer Contact programmes and Marketing Manager Home care Nigeria for Reckitt Benkiser.
Tola is a member of the Nigerian Institute of Marketing, member of the chartered Insurance Institute of Nigeria and an associate of the Nigerian Institute of Management.
Tola is a firm believer in empowering others for success in the work place as she currently manages workplace management columns and Consumer Insight columns in magazines published across West Africa. She is an adjunct lecturer in the Marketing Department (Faculty of Business Administration)with the University of Lagos and a very much sought after facilitator for Customer Service, Consumer Behaviour, Marketing and Brand Management courses , Soft and Emotional skills for Multinational Organizations.