Ibrahim Adeola Ganiyu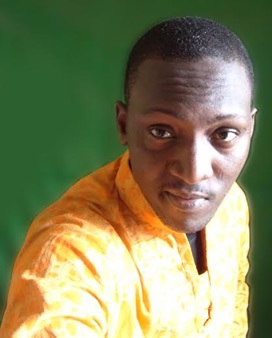 Facilitates graphics Designs for brands BAD
Ibrahim Adeola Ganiyu, is a creative person   by birth, Graphic designer by Education, Illustrator by choice, Animator by design and an all-round Creative artist by everything else. I was born in Lagos in November, 1976
He is graphic design graduate from the Yaba College of Technology, Lagos and presently run a creative Products and services company called Imperial Creations Studios Limited (ICStudios) as CEO and Creative Director.
He is also Chief Partner/Executive Creative Director at Playfactor Games Limited (a video and board games development and marketing company), Director, Emperata Contact Marketing (a direct impact Products and services marketing concern), CEO, Gaison Enterprises and Lecturer at Orange Academy, Lagos for Break Away Designers (BAD) and The Creative Department (TCD).
He has worked worked with and consulted for companies in Video Production, Advertising and TV content development. His strength is his creative mind channeled most times through his illustrations, animations and through comics.
He started what is today known as ICStudios in 1990 while in Secondary school with the vision to create the largest pool of creative persons the world has ever seen and channel their creative prowess (powers) towards individual and societal economic growth. Over 18 years down the line, he is still on course.
His published works are: Dark Edge (Published by ICStudios), Hard man (Thisday newspapers), Boltara (Thisday newspapers), Badgais detective stories (Thisday newspapers), Moremi (published by Revolution Media), and Kaboom comic magazine (Published by Prex, amongst others.There are others yet to be published.
He's married with three boys