Idiare Atimomo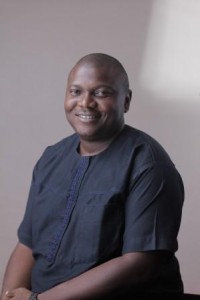 Idiare Atimomo 
(Facilitates COST CENTERS, BUDGETS AND BRAND PLANNING for IBX)
A Chartered Marketer of the Chartered Institute of Marketing, United Kingdom, he is currently the Manager, Youth Segment at Etisalat Nigeria where he is responsible for developing and implementing marketing strategies for providing mobile solutions to the youth segment of Nigeria's fast growing telecoms market. Within a year at Etisalat, he successful led a team that launched easy cliq, a prepaid package for youth. Easy Cliq is now the standard for designing youth propositions in Nigeria having been adopted by over 6 million youth subscribers in less than 4 years of launch in Nigeria
He began his professional career in management consulting at V.I.P Consulting and Mac Tay Tack Consulting where he worked on Change management projects for Diamond Bank, Access Bank, All States Trust Bank and the Lagos Lottery launch Project. He later moved into the Marketing Communications Industry when he joined DDB Lagos as a Public Relations Executive and worked on LG Electronics, MoneyGram and Pfizer accounts. It was in this role that he played a critical role in the advertising agency's pitch to win the MTN advertising account. After the agency won the account, he became an account planning executive where his romance with telecoms became entrenched.
He quickly rose to become Brand Manager on the MTN account in the agency where he was responsible for the profitable management of all MTN Consumer brands and was key to the launch of many successful advertising campaigns for MTN Nigeria. It was on the basis of his distinctive service on this account that he was recruited by Etisalat Nigeria, a new entrant in the telecoms space, to his present position.
He has received training on Developing Marketing Strategies and Building Profitable Market Segments in Telecoms at the prestigious Informa Telecoms Academy, in the United Arab Emirates and has also attended the Columbia Business School Executive Education program "Digital Marketing Strategy". Early on in his career he was selected as one of 40 young promising Nigerians to attend the Venture in Management Program facilitated by the Lagos Business School and Junior Achievement Nigeria. He is a member of the Chartered Institute of Marketing, United Kingdom.
He is a writer, frequent speaker at conferences and management retreats on branding, marketing strategy, agency pitch strategy etc. He lives in Lagos, Nigeria with his wife and two sons