Lampe Omoyele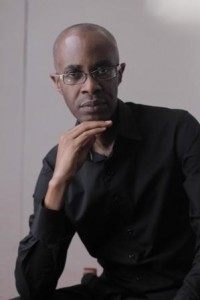 Lampe Omoyele (Facilitates POSITIONING AND MAPPING A NEW PRODUCT STRATEGY for IBX)
Has over 20 years brands and sales management experience working with leading multinational companies and brands in diverse industries across international markets.
He is currently Africa Marketing Director-Family Nutrition at GlaxoSmithKline Consumer Healthcare PLC (GSK). In this role, he is responsible for the development and execution of commercial strategy
and projects, with shared P&L accountability across markets in Sub-Saharan Africa.
He was previously Marketing Director at Nutricima Limited, Marketing Director-Segments at Zain Nigeria, Marketing Director, Cadbury East and Central Africa.
Before his secondment to Kenya, Lampe worked several years at Cadbury Nigeria where he took on roles with increasing responsibility such as Brand Manager, Group Product Manager and Field Sales
Manager. Lampe holds B.Sc. and M.Sc. degrees in Biochemistry and was conferred with Chartered Marketer status by the Chartered Institute of Marketing (UK) in 2009.
He is a Fellow of the National Institute of Marketing of Nigeria (NIMN), Vice-president of the Advertisers' Association of Nigeria (ADVAN) and member of the Advertising Practitioners' Council of Nigeria (APCON).