Mobolaji Caxton-Martins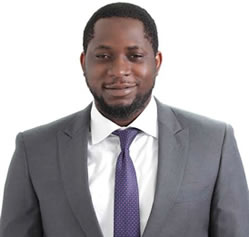 Mobolaji Caxton-Martins (Facilitates BRAND MANAGEMENT)
Mobolaji Caxton-Martins is a Brand / Innovation Management Specialist. He has a persona which is a human framework for solving problems, discovering opportunities, designing structures and understanding cultures via fluid processes that breathe sustainability and innovation.
He is a graduate of Applied Physics – Geophysics from the University of Lagos where he cut his teeth in logical thinking and an alumnus of Orange Academy – Coolbrands House where he currently lectures brand storytelling and innovation. He has enjoyed a rapid and aligned career in advertising, branding and consulting with experience working on several brands to include etisalat, Haier Thermocool, Moneygram, Skye bank, Wema bank, Keystone bank, Airtel Nigeria, Lagos State Government, Osun State Government, etc.
Mobolaji has an undying commitment to sustainable innovation for Africa leveraging the millennial generation and its occupation revolution. When he's not working, he's working by consulting for SMEs as he believes they are the future of the African economy. He works hard, plays hard and is unapologetic about it.
He is currently the Brand Management Lead for FBN Capital; the investment banking and asset management subsidiary of FBN Holdings Plc. His Chandelier of Competencies include: Integrated Marketing, Design Thinking, Whitespace Mapping, Opportunity Portfolio Development, Brand and Business Strategy, Market Analytics, High-level Enterprise Strategy, Innovation, Trendhunting, Trendspotting, Brand storytelling, Content Development, Product Development, Product Launch etc.