Tomi Ogunlesi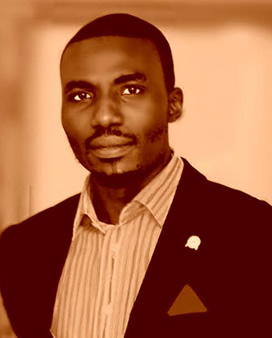 Tomi is a consummate integrated marketing communication professional with experience spanning strategic brand building, integrated marketing, idea leadership and business strategy across diverse boundaries spanning Fast Moving Consumer Goods, Technology, Financial Services and Aviation sectors across the Nigerian and South African markets. Over the course of the last 7 years, he has helped businesses create and deliver essential advantage to generate opportunity, build capabilities, deliver impact and achieve success with their marketing initiatives.
In the course of his career, he's traversed both the agency and client sides of the business, working with a variety of brands such as FirstBank, Intel, Reckitt Benckiser, Nigerian Breweries, Unilever,Virgin Nigeria, ARM, Nando's, Promasidor, UBA, Sasol (Nitro), PZ-Cussons and IGI among others.
He holds an MBA from the Lagos Business School, in addition to having completed high-level executive programmes in Marketing and Strategy both at the Wits Business School, Johannesburg and the Judge Business School, Cambridge respectively. He also attended Vega, The Brand Communications School for the A-Z of Branding Certificate, as well as a short stint at The Jupiter Drawing Room & Partners in Johannesburg, immediately after completing the Product Strategy & Brand Management at the Wits Business School.
He holds professional memberships of the Chartered Institute of Marketing (UK), the National Institute of Marketing of Nigeria (NIMN) and the Nigerian Institute of Management (NIM).
In March 2012, Tomi was selected from Nigeria to participate in the inaugural stream of the Wunderman Young Marketers' School at the 6th Dubai Lynx International Festival of Creativity in the UAE. He was also nominated that year for The Future Awards,  described by Forbes magazine as "Nigeria's most important awards for outstanding young Nigerians"
In addition to the Orange Academy,He also functions as a speaker/facilitator at different training and development programs for brand & marketing practitioners in Nigeria, while being a contributing writer to a number of marketing and brand communication journals, including Interbrand Worldwide's Brandchannel,The Guardian (Brandintelligence), BusinessDay, BrandCommunicator and M2-The Journal of Marketing & Management.
Also a budding art collector, in the highly unlikely event that branding and marketing lose their relevance in a rapidly emergent post –modern world context, he likes to think he can find some degree of relevance within the sphere of instrumental music, being proficient at playing keyboard instruments and acoustic guitars.
He shares what he refers to as "miscellaneous thoughts and random musings" on different subjects at www.tomiogunlesi.blogspot.com  (etherealisations)