Oluseyi Jolayemi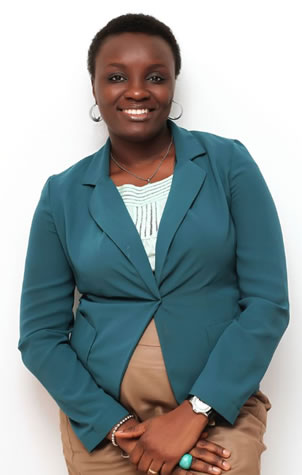 Oluseyi Jolayemi is the Principal Brand Consultant at SwiftThink Limited, a versatile and innovative IDEA DEVELOPMENT AND MANAGEMENT COMPANY. Her passion lies in Brand Storytelling and Effective Brand Communication.
She holds a BSc. (Hons.) in Biochemistry from the University of Ado-Ekiti, and a Masters in Medical and Pharmaceutical Research from Vrije Universiteit Brussels, Belgium. She has been Client Service Personnel, Concept Developer, Assistant Manager, Brand Strategist, etc.
Currently, she is COO of SwiftThink Ltd. She has worked in Idea Conceptualization, Branding, Consulting, Strategy, Creatives, Project and Event Management. Some of the Brands she has worked on personally includes The Edge Series, Friesland Campina, Odu'accima, LUTH, Green Building Council of Nigeria, Frontline Media, Quintas Energies, to mention a few.
She is a dynamic young woman who has led and impacted several generations of teenagers in the last decade as a result of her relish for knowledge sharing.
She is an alumnus of Orange Academy and she facilitates Brand Storytelling at the academy.