Digital Community Management Course (DCMC)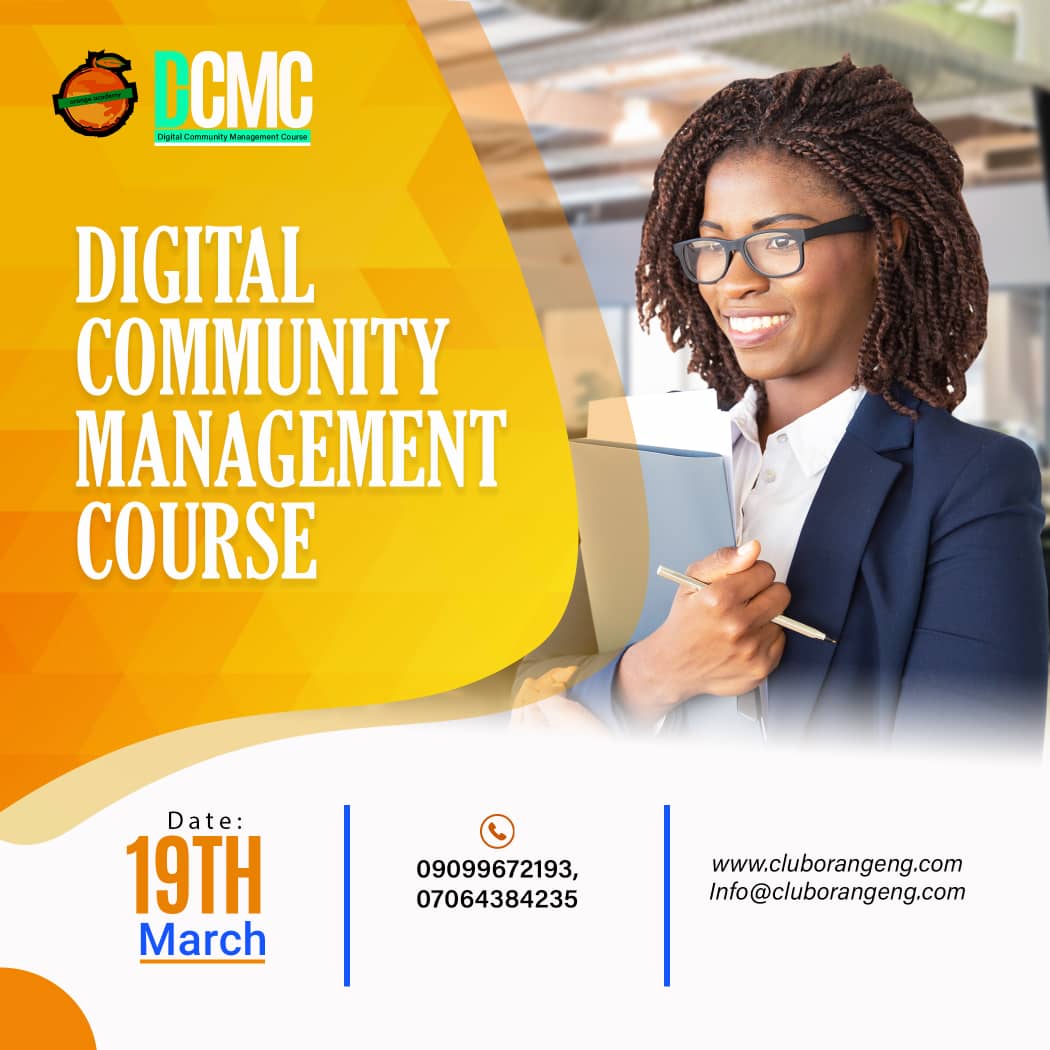 COURSE DESCRIPTION
What aspect will the training be on?
This course is designed to equip aspiring and practicing community managers with the skills to become 5-star digital communication strategists. At the end of the course, participants should have a clear understanding of the strategy that drives content, the consumer they are talking to, managing platforms and engaging digital communities.
What opportunities does the certificate offer participants in the industry?
Orange Academy has a strong reputation in the marketing and communications industry. With their Orange Academy certificates, our alumni have been able to secure opportunities for themselves in the marketing and communications industry, both locally and abroad. Participants in this course are, therefore, well-positioned to take advantage of opportunities in the digital communications space as digital strategists, content creators, community managers, etc.
COURSE OUTLINE
Topic 1 – Introduction to digital strategy: Case studies, targeting, brand persona building, creating content pillars, content channels
Topic 2 – Platforms and the content that makes them: Content creation, scheduling and distribution, content formats
Topic 3 – Managing the community (CRM): Moderation, Management Strategy, Relationship building, and crisis management
Topic 4 – Campaigns and advertising:  using story platforms and story arcs to create a memorable narrative across platforms
Topic 5 – Analytics and reporting: tools for efficiency and success
Topic 6 –Understanding the dynamics of SEO: Creating and managing  web content; email, website and blog
Topic 7 – Video content and the brief: Writing for video and managing YouTube
Topic 8 – Presentation of brief – Project defense
Training For Whom
This program is especially for creative and innovative people, whether they run a startup or they want to forge careers in advertising, banking, telecommunications, fintech, e-commerce, fashion, entertainment (showbiz), real estate, agribusiness, pharmaceuticals, hospitality, non-profits, IBX provides a solid foundation for all these and many more.
How To Register
Click on the Register button at the bottom of this page

Read course requirements

Fill every necessary information requested in the registration form

Click on Make Payment to complete online registration
PROGRAM SCHEDULE
Training takes place only on weekends. 10 am to 5 pm on Saturdays and 2 pm to 5 pm on Sundays. The duration of the program is four weekends.
The current tuition fee of this program is N105,000 only. However, training can be accessed at a discounted fee of N94,500 only, provided tuition will be paid in full three weeks before training begins. Registration fee is N1,000 only and non-refundable.
FURTHER INFORMATION
DCMC training is currently conducted in-person, but can be moved to a virtual set up only as circumstances dictate.

All fees paid to the Academy become non-refundable upon the commencement of training.

For further enquiry, please send an email to [email protected] or call 07045863980, 09099672193 and 07064384235.
REGISTER OR MAKE MORE INQUIRY